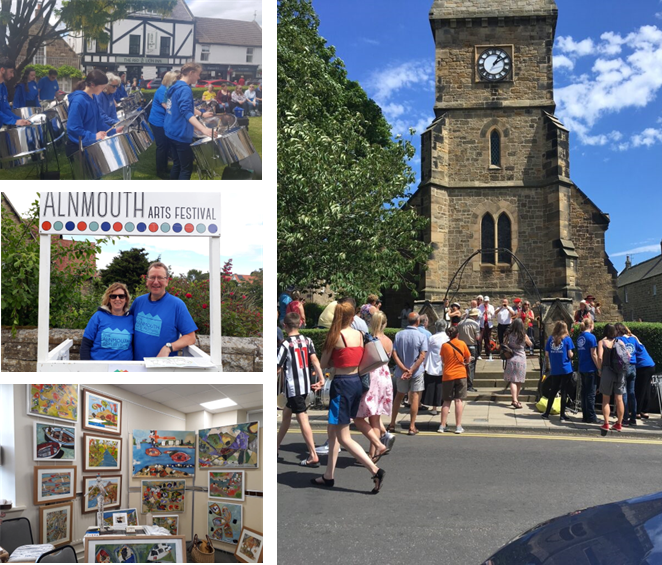 The Alnmouth Arts Festival is a celebration of Northumbrian arts and culture in a stunning coastal setting. Every year, the festival attracts thousands of visitors who enjoy a variety of works by local artists and creators, from paintings and ceramics to textiles and jewellry.
The festival supports the development and inclusion of talented individuals from diverse and disadvantaged backgrounds, providing them with access to art education, mentoring and exposure.
The Alnmouth Arts Festival has a history of supporting talented artists getting started and in delivering projects that provide enduring impact for our local community.
The Festival partner with a small number of organisations who share our passion for the arts to celebrate Northumbrian culture and to generate sustainable opportunities for the community. We are delighted to welcome Northumbria Coast & Country Cottages and Newton Hall as Partners to the Alnmouth Arts Festival.

Exceptional and truly unique, Newton Hall Estate, located in Northumberland, Northeast England, is the UK's newest Staycation destination, coolest and quirkiest luxury hotel and ultimate wedding venue specialising in outdoor weddings, beach celebrations and spectacular corporate events.

When you choose Northumbria Coast & Country Cottages as your holiday home letting agency, you get the best of both worlds. As part of the Sykes Holidays Family, we belong to a national holiday home management company, offering all our holiday property owners the reassurance of being part of a national organisation.