The Alnmouth Arts Festival are now accepting entries for the annual poster competition.
Artists from Northumberland are invited to participate and the winning image will be used to publicise the 2024 Festival in media coverage, on marketing literature, in social media and on the cover of the festival venue guide. The competition winner automatically has the right to exhibit free of charge in the lead venue and receives a prize in the form of £250 arts vouchers. The deadline for entry is 31st January 2024.
There is no set theme, but the judges would be particularly interested in entries which capture notions of sustainability or thrift (and which include references to the village and its environs).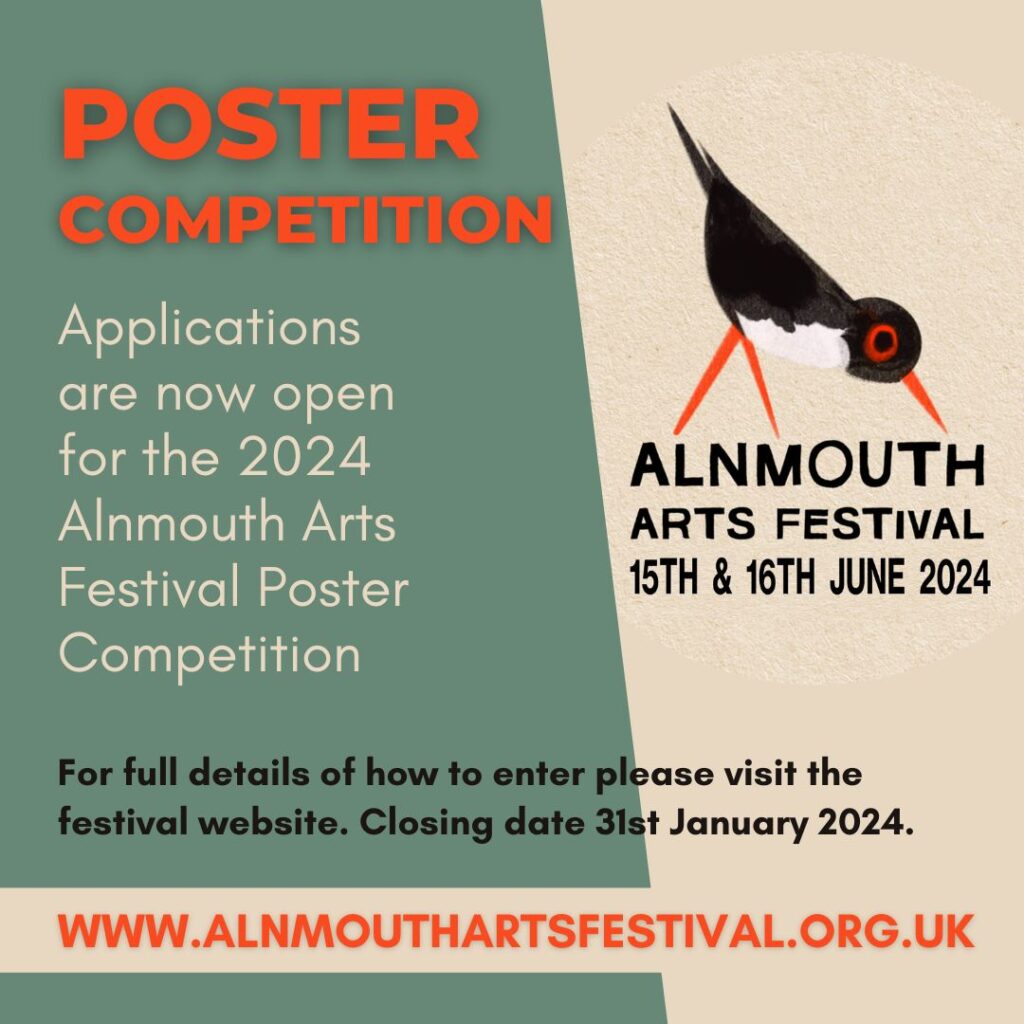 To submit an entry please email a high definition image of your work to [email protected]. Mark the subject as Poster Competition. Please include your name in the email.